In 2012 at the age of 3, Ryan went along with his dad to the local recycling center and cashed in a few small bags of cans and bottles and decided that recycling was in his future. The day after going to the recycling center, Ryan notified his mom and dad that he wanted to give empty plastic bags to all the neighbors and maybe they would save their recyclables for him. Not only did the local neighbors save their cans and bottles for Ryan but so did their friends, families and co-workers. Today, Ryan has customers all over Orange County, CA and he has a passion to recycle that is amazing. His goal is to recycle to keep cans and bottles from reaching the ocean where it's harmful to the environment. Ryan spends a part of every week sorting thru cans and bottles from his customers and getting them ready to take to the recycle center.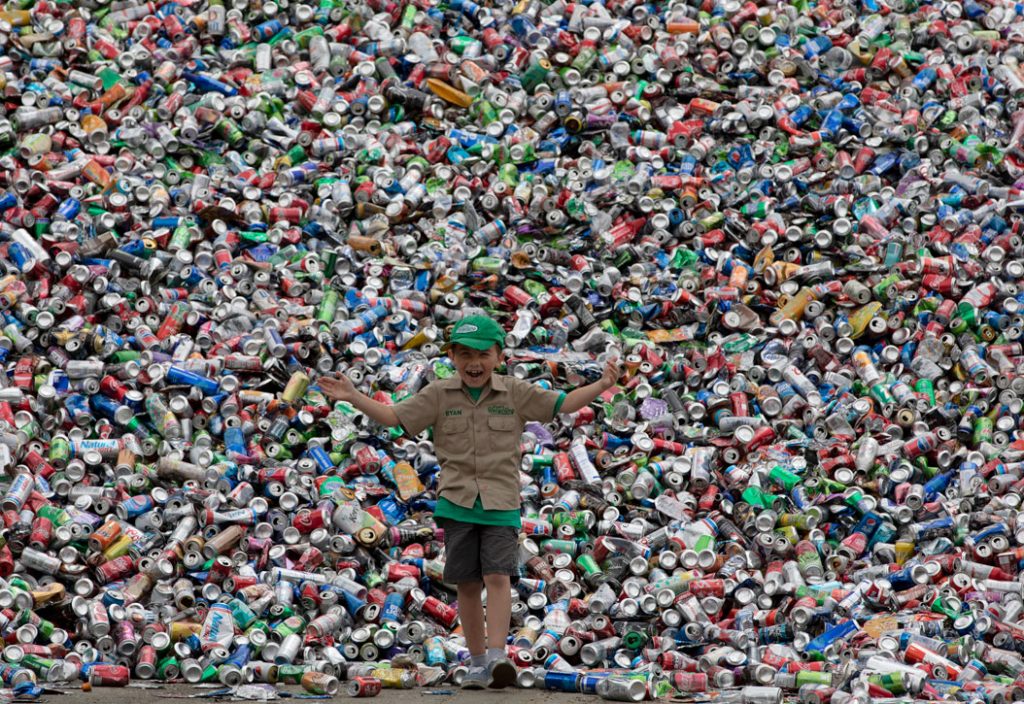 In 2016, Ryan's recycling story went viral and ever since he has been featured on web sites, television and radio stations around the planet. He's a 2017 CNN Young Wonder, he's appeared on the Ellen DeGeneres show, The Pickler & Ben show, Little Big Shots and was interviewed by Maria Menunous on Sirius/XM Radio as well as Ryan Seacrest's syndicated radio program. He's a multiple time WE DAY speaker and has been featured on NBC, CNN, CNBC, PBS, FOX News, Amazon Prime's SELF MADE series, Australia's Channel 7 Sunrise morning show, Huffington Post, Voice of America, David Wolfe, AJ+, UpWorthy, NOW THIS!, AOL Mini-Moguls, 60 Second Docs, ATTN:, KBS, USA Today, Univision, Good Morning America, The TODAY SHOW, NBC Nightly News with Lester Holt and ABC World News. Ryan has been recognized internationally for his recycling efforts and Ryan was awarded the "2017 Citizen of the Year" by his hometown of San Juan Capistrano and he was recognized by the Orange County Register as one of the 100 most influential people of 2017. Ryan was selected in 2018 by MSN in their top 15 kids changing the world, Good Housekeeping in 2019 and 2020 for their list of 40 kids who have changed the world, Reader's Digest 2020 List of Kids of the Decade Changing the World and was featured in TIME Magazine for Kids and National Geographic as well as being featured as a WHIZ KID in OC Family Magazine. In 2020, Ryan was nominated and was one of the top finalists for TIME Magazine's KID OF THE YEAR Award. In 2021, Ryan partnered with OLD NAVY and was featured by H&M for his eco efforts globally. In 2021, Ryan founded his nonprofit org, Project3R and also is a founding partner in Recycle From Home.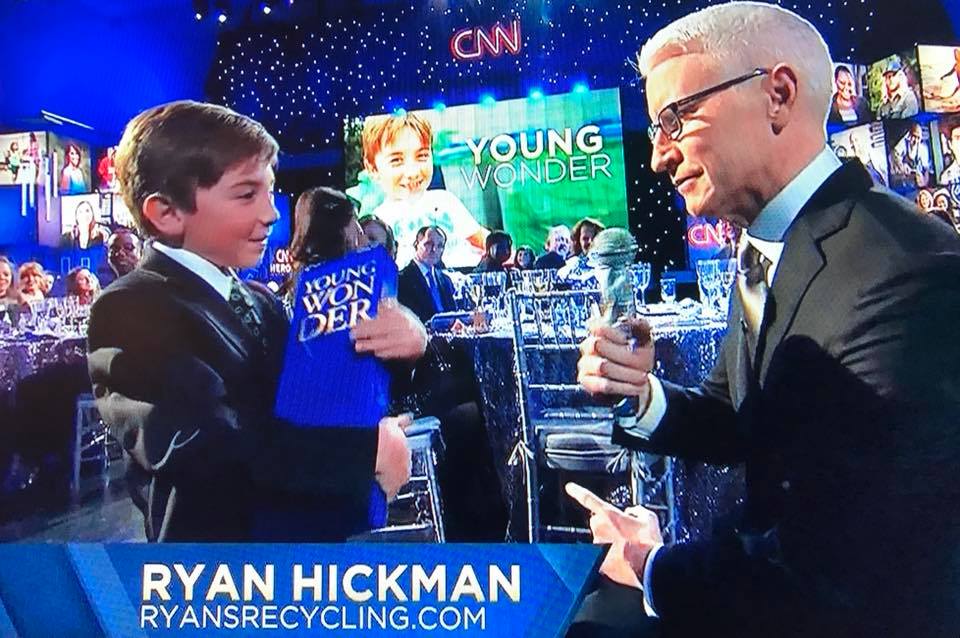 Thank you to everyone who have sent Ryan inspiring emails and supporting his passion. Ryan is hoping to raise as much awareness to saving the planet through recycling and saving for his future college education (or saving for a full size trash truck) and he is a Youth Ambassador at the Pacific Marine Mammal Center in Laguna Beach. All proceeds from his company logo t-shirts go to help support their volunteer efforts. Ryan is also a proud brand ambassador for Recycle From Home, and Acasta.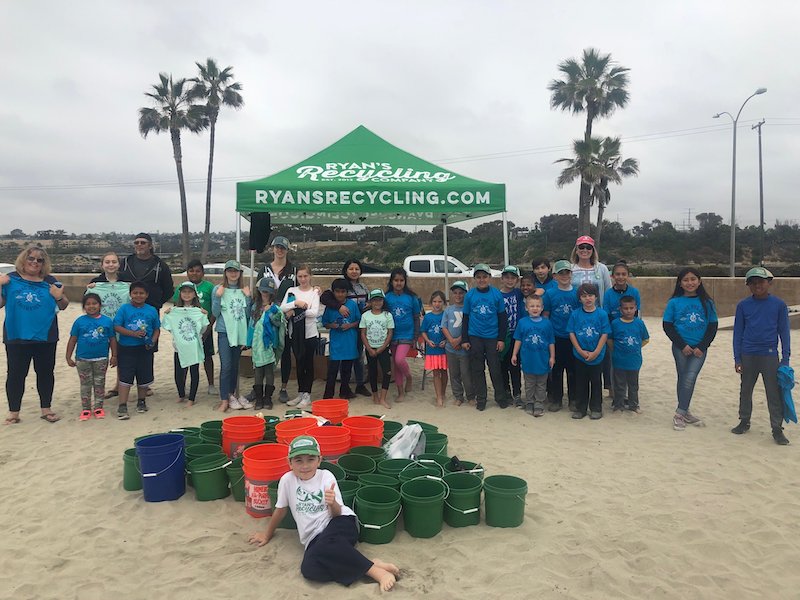 People ask all the time what kind of items that Ryan recycles. Ryan collects and recycles plastic and glass beverage bottles as well as aluminum cans. Ryan and his dad take them in by the truckload regularly to the local redemption center where they are unloaded, sorted and weighed. If you'd like to help Ryan and help the environment at the same time, contact him here to schedule a pick up. 
Apart from his recycling efforts, Ryan actively engages in environmental education and outreach. He gives presentations at schools, events, and conferences to inspire others to take action and make a positive impact on the environment. Ryan's story serves as a powerful reminder that even one person, regardless of age, can make a significant difference in the world.
Ryan Hickman continues to be an inspiring role model for people of all ages, demonstrating the importance of taking personal responsibility for the environment and inspiring others to join the cause. His passion, dedication, and enthusiasm serve as a testament to the potential we all have to create positive change in the world around us. Thank you to all of Ryan's friends around the world, his customers and family who have supported his ambitions and hard work recycling.