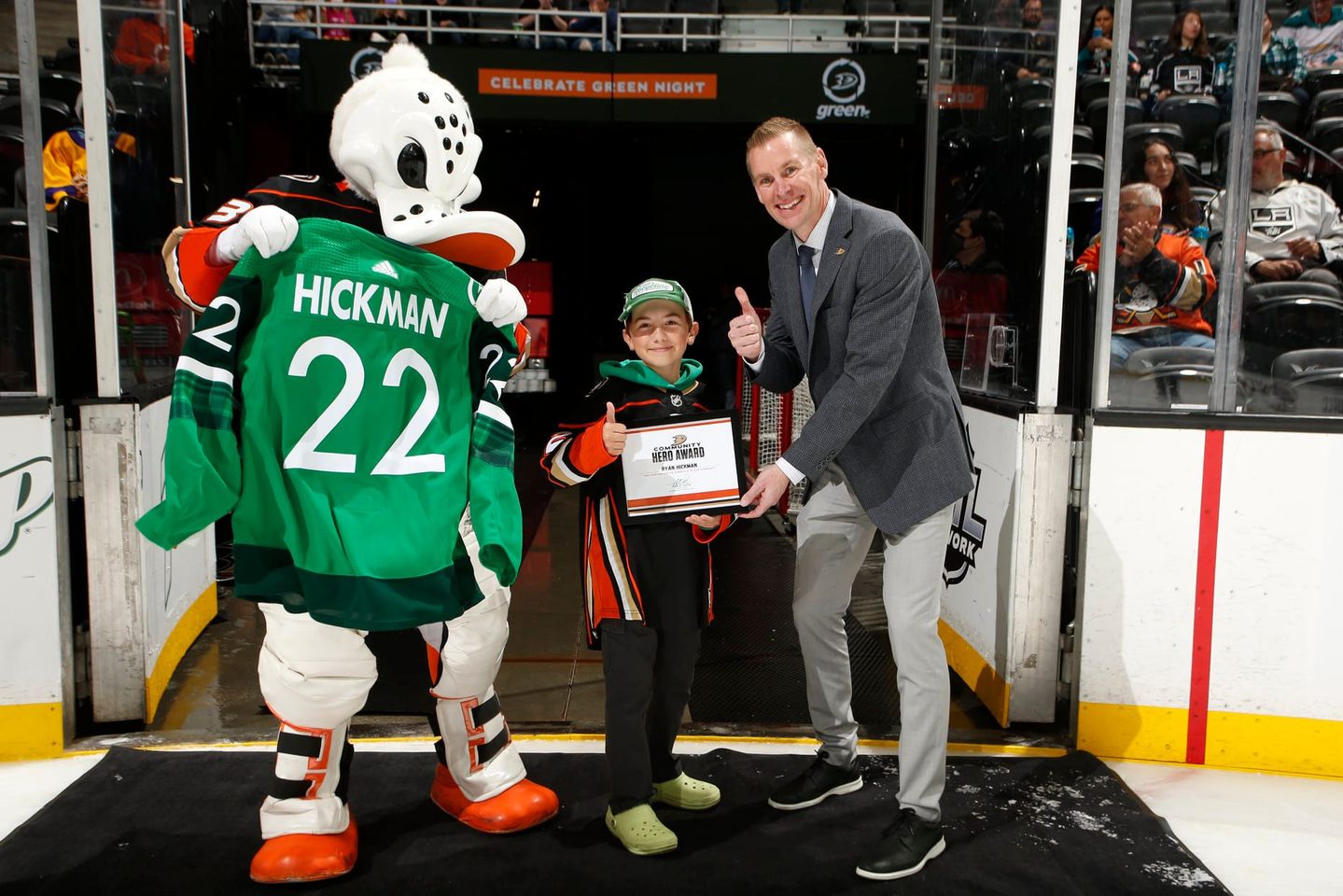 Today the Anaheim Ducks are auctioning team autographed green jerseys and all the proceeds go to Project3R! Visit
anaheimducks.com/ingameauctions
or Text DUCKS to 76278 to enroll!
I had a super fun time last night at the Ducks/Kings game. They gave me a Community Hero Award and I was on the Jumbotron telling people how to be better at recycling. They gave me an official team jersey with my name on it and was an amazing night talking to fans and going out on the ice for my award. I wanted to say thank you again to all the Ducks and Kings fans who joined us a few weeks ago for the Long Beach clean up event we had. We cleaned up the beach and together picked up nearly 500 lbs of trash!
Hockey season is almost over but I'll be wearing this jersey next season when I'm watching the Ducks play in 2023. Go Ducks!