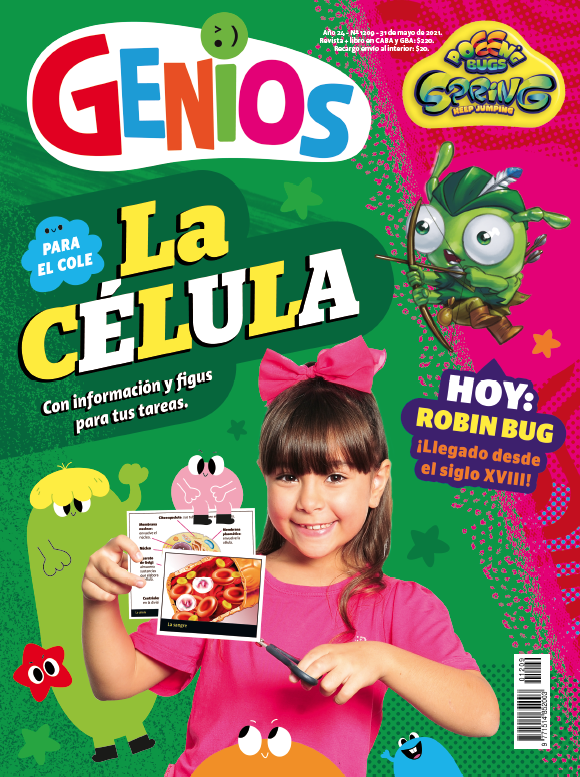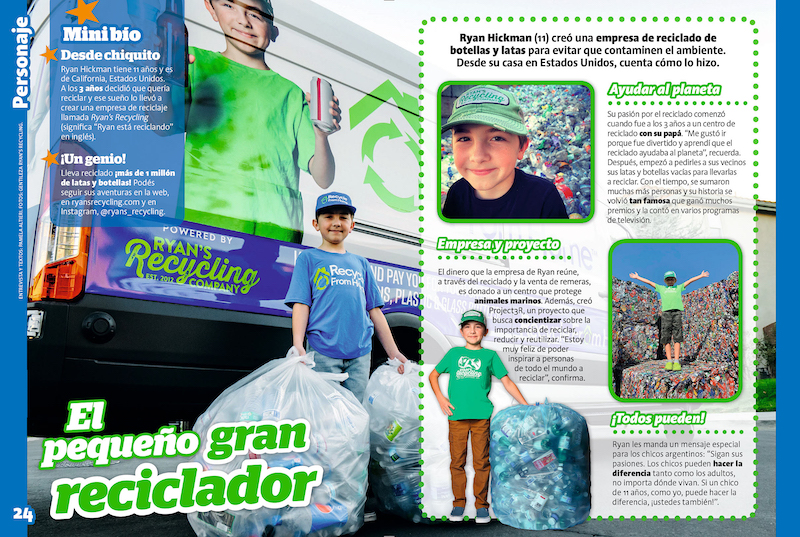 Genios is the largest kid's magazine in Argentina so Ryan is super excited to be part of it this month!
Here's Ryan's interview questions in the magazine:
How did you become interested in recycling and how did your project begin and grow so much to become a company?
My dad took me to the recycling center when I was about 3 1/2 years old. I really liked going because it was fun and I learned it was helping our planet. I started off by asking our neighbors to recycle with me and it grew and grew to hundreds of families that now call us to come pick up from them. My story went viral when I was 7 years old and since that time I've been featured on many tv shows and in books and magazines like Genios.
Why do you think recycling is so important? Do you aim to inspire kids (and adults!) all over the world to become conscious about it?
I think recycling is so important because it's something that we can all do easily and I'm so happy that I have had a chance to inspire people all over the world to recycle what they can each day. Every can and bottle makes a difference. I hear from hundreds of people every day through email and social media messages from around the world that are recycling and taking care of our planet. That inspires me to do more too.
What is the best thing you have learned through all these years and who have helped you?
Probably the best thing I've learned over the past few years is what is recyclable or not and how we can all do better with reducing, reusing, and recycling. I've also learned that recycling isn't available everywhere on the planet and I plan to change that with my new non profit organization Project3R.
I would like to tell kids in Argentina to follow their passions and kids can make a difference just like adults no matter where they live. If an eleven year old kid like me can make a difference, you can too.