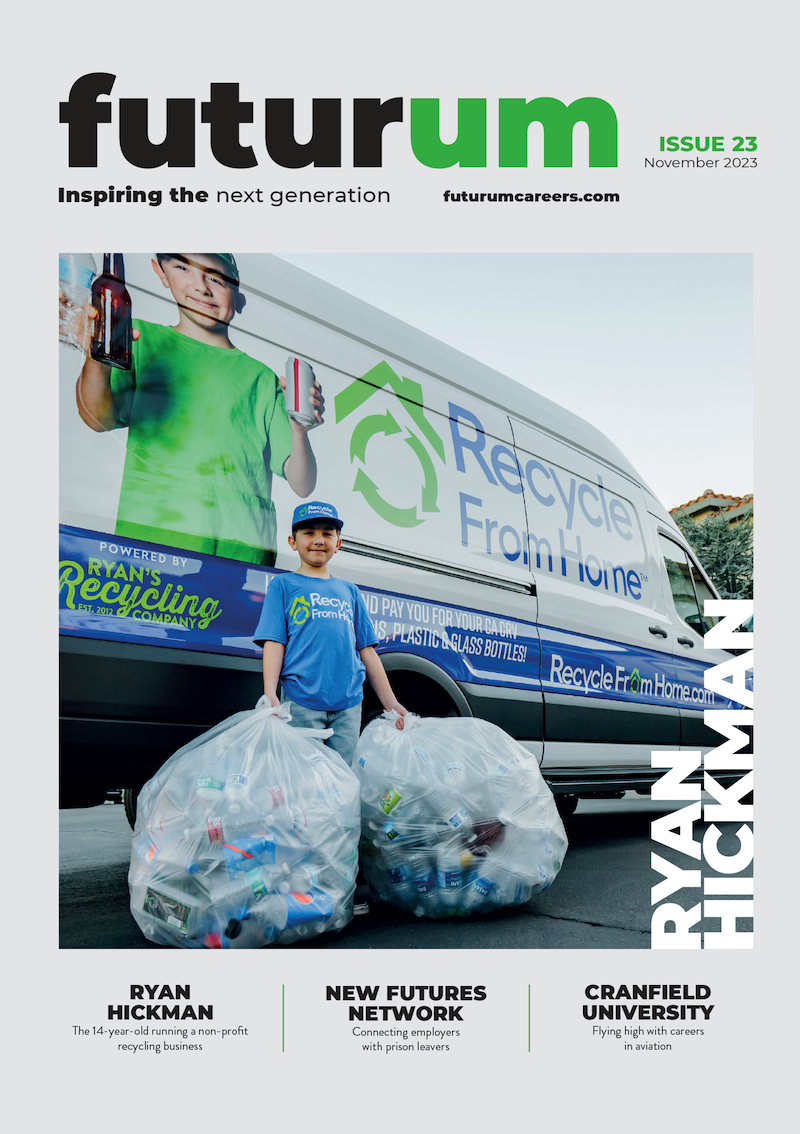 Ryan Hickman is 14 years old and already has a non-profit recycling business under his belt. He has also appeared on talk shows, met celebrities and travelled in a submarine in the Mediterranean Sea. But, as Ryan explains, nothing compares to the impact he has made from recycling, and helping others to recycle, millions of cans and bottles.
What ignited your passion for recycling?
When I was three years old, my dad and I took a few small bags to the local recycling centre. I just loved seeing all the cans and bottles being sorted and crushed up. As I got a bit older, I had an idea to ask all our neighbours to start recycling with me, too.
How does Ryan's Recycling work?
Ryan's Recycling started with people calling or emailing my dad and leaving their cans and bottles for me to collect, rather than throwing them away. We pick up the items on weekends, and then I sort them and take them to be recycled. Most people I recycle with have been my customers for a long time, so they've seen me grow up over the past 11 years. I collect every week and have hundreds of customers. The money I make from the recycling redemption fees goes towards my college fund.
Two years ago, we started a residential programme called Recycle From which is a non-profit business and has thousands of customers. We have a fleet of vans and a team of drivers who collect cans and bottles from customers in select cities. We pay our customers for their cans and bottles.
Read more… https://futurumcareers.com/its-never-too-early-or-too-late-to-make-a-difference