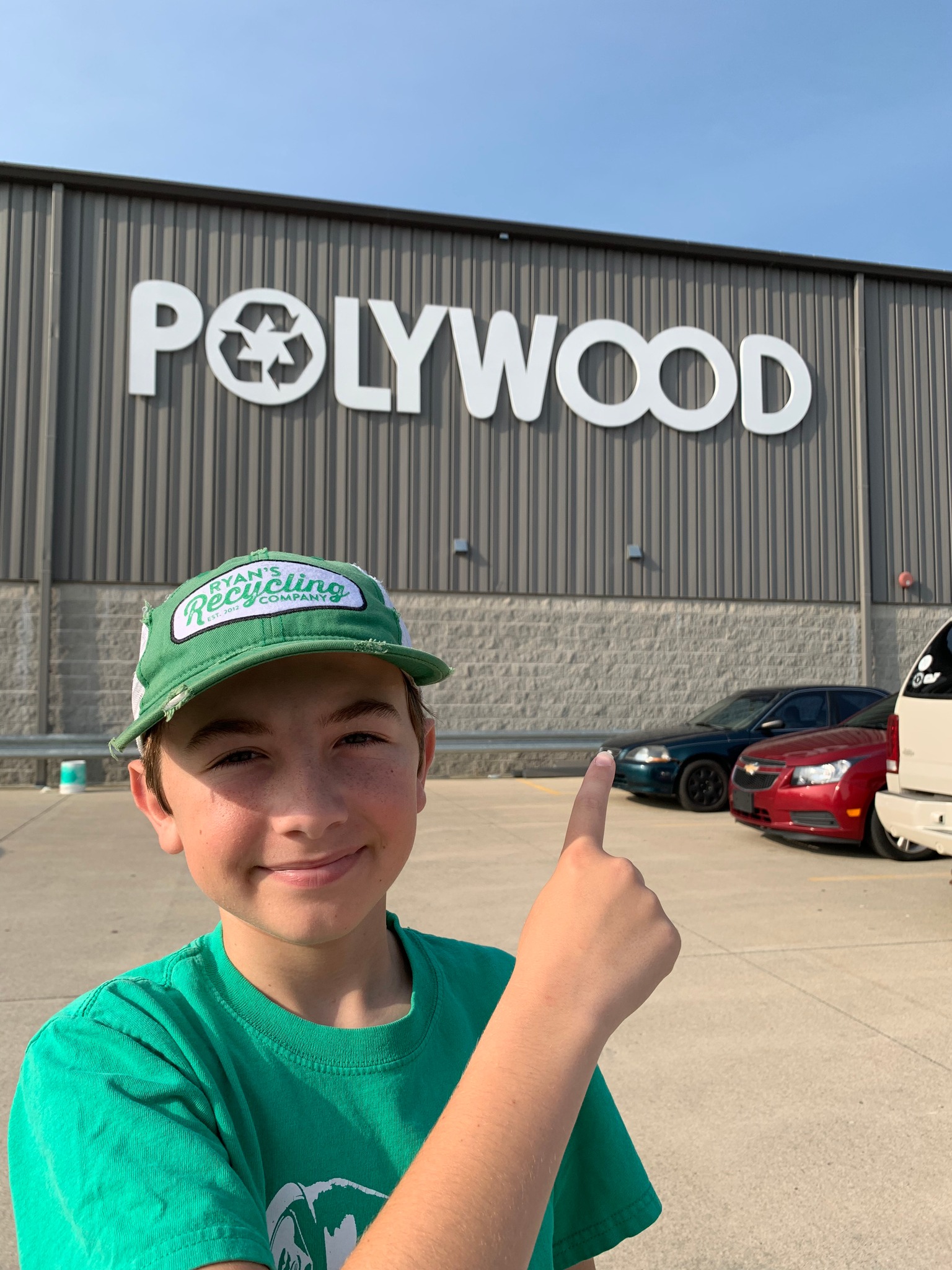 When Polywood contacts you and asks if you'd like to tour their facility in Northern Indiana, you do a little research. Ryan saw the word recycled in their product description and said, "We're going". To make the trip even better, his friend, Sammie Vance from SAMMIE'S BUDDY BENCHES lives nearby so it was a win win to visit with her and her family and to take an awesome tour of Polywood.
During the 3 hour tour, we learned that Polywood makes amazing outdoor furniture made out of recycled #2 plastic containers. Ryan and Sammie got to tour their entire facility from start to finish to see how their recycled products are made and each family got a set of their amazing Adirondack  sets. What a great way to make sure those old milk jugs don't go in a landfill!
Check out their product line!
We're hoping to be more involved with Polywood in the future and keep an eye out for a
video on Ryan's social media soon of his tour with Sammie
. Thank you Polywood!