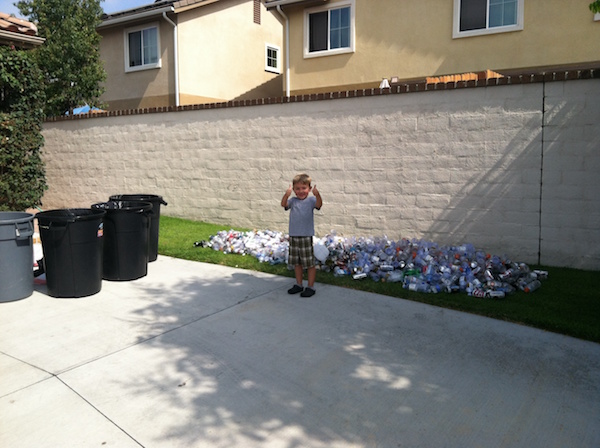 What San Jose Can Learn About Recycling From a 7-Year Old
It is often said that a little child shall lead them. This is certainly the case where 7-year old Ryan of Orange County, California, and owner of Ryan's Recycling. It is undeniable that the world (and in particular many of the world's major cities and industrial towns) is in trouble where its waste is concerned. This is particularly true where plastics are concerned.
This Problem Of Plastic
As it stands, approximately 300 million tons of plastic is produced and circulated each year. What's worse is that over 80 percent of plastics are never recycled. Up to 90 percent of marine trash (80 percent of which comes from land) is made from plastic. This reality has a devastating effect on the environment when these non-biodegradable materials get into the oceans or rivers, in drains, or other parts of the city after being carelessly discarded or sent to landfills. This is because, plastic, at best, will break into small tiny pieces but never really break down – not anytime soon anyway. The solution given this reality is raised individual and collective consciousness regarding how our actions affect the environment, coupled with decisive action – namely, recycling.
The Story Of Ryan Recycling: How One Child Leads The Way
While the reality of what plastic is doing to the environment can be overwhelming, something can be done about it as one enterprising 7-year old shows us. Ryan developed a passion for recycling which started at three years old and took it to the next level by starting a business. Yes, you read that correctly – Ryan started at three. After visiting a recycling center, he had the idea of collection empty plastics from his neighbors which he could turn in for recycling at the end of the week. Ryan's customers became his neighbors and community members. The money he would make from recycling was prudently saved for his college. Ryan took his efforts even further, becoming a youth ambassador for the Pacific Marine Mammal Center (PMMC) in Laguna Beach. He currently sells Ryan Recycling t-shirts and donates the proceeds to the organization. …more